Known at first as the village of Pineland and now nicknamed "Flowertown in the Pines," the town of Summerville (zip code 29483) was incorporated in 1847 and has its roots in the many pine trees that grow in the area. The trees provided protection for Charleston, South Carolina, plantation owners, who settled the area to escape the summer heat and malaria prevalent in the characteristically swampy Charleston environment. Summerville's first ordnance was passed in 1848 to restrict the cutting of the trees and is still is effect today.
Located 24 miles outside of Charleston, Summerville can be accessed via Interstate 26 or Highway 78 in just over 30 minutes and is mostly part of Dorchester County (although some of it lies in Berkeley and Charleston Counties). The town has an area of 15.4 square miles and a population of over 45,000. Summerville's long history has imparted the area with a quaint historic downtown district that includes more than 700 homes and buildings listed in the National Register of Historic Places. It is a favorite area tourist destination.
The housing options in Summerville, SC, are numerous. Elegant historic homes built in the 1800s and early 1900s range in price from the upper $200,000s to upwards of a million dollars, depending on size. Many newer planned communities include homes priced in the $100,000–$190,000 range, and golf course community homes are priced in the mid to upper $200,000s and beyond.
The lifestyle in Summerville has a distinct small-town feel, complete with a weekly farmers market and town festivals, such as Sculpture in the South and the Flowertown Festival. Other amenities include four golf courses, the Jerry Blackwell Sports Complex with its seven lighted ball fields, 17 other recreational facilities, including boat landings and hiking trails, and a community orchestra. The area is also highly sought after for its award-winning schools within the Dorchester II school district. Besides tourism, manufacturing, wholesale and retail industries are the major Summerville jobs providers.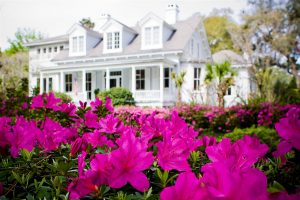 For more information on Summerville, SC:
http://www.visitsummerville.com/index.html