Sometimes referred to as the East Cooper area because of its location to the east of the Cooper River, the town of Mount Pleasant (29464,29466) can trace its roots back to the arrival Captain O'Sullivan, the namesake of Sullivan's Island. In 1837, several villages merged to incorporate as the town of Mount Pleasant. At this point, the town was a summer retreat for Charlestonians and a commercial center for outlying plantations, of which there were many. The town was part of Charleston County until 1833, when it became the county seat of Berkeley County, but was annexed back to Charleston County in 1895 and has since remained.
The town has been marked by numerous expansions, a trend which continues today. The first building-and-population boom in Mount Pleasant began during World War II and another in the 1970s. The next growth spurt took place in the 1990s. In 30 years, Mount Pleasant's population had grown from just over 6,000 in 1970 to just under 50,000 in 2000. In 2010, the population of the 41.9-square-mile town topped 67,000, making it the fourth largest municipality in South Carolina.
Lower Mt. Pleasant, also known as Old Mt. Pleasant (zip code 29464), is a 10- to 15-minute commute from downtown Charleston and accessible by taking Interstate 26 East to the Arthur Ravenel Bridge. The area is also convenient to Daniel Island and North Charleston, thanks to Interstate 526, which connects to Highway 17, Mt. Pleasant's main artery. Sullivan's Island and the Isle of Palms, the barrier-island protectors of Mount Pleasant, provide beach access and are also just minutes away.
Farther up Highway 17 North is the upper portion of Mt. Pleasant (zip code 29466), which has experienced a tremendous population explosion since the 1990s and has become dense with planned residential communities and shopping centers. The upper area is also accessible via Interstate 526 to Long point Road and Highways 41 and 61. The commute from upper Mt. Pleasant to downtown Charleston is about 30 minutes.
Mostly residential Mount Pleasant has a wide range of housing options, from historic homes built in the 19th and early 20th centuries, to townhomes, to family homes in quiet planned neighborhoods with all-encompassing amenities, to state-of-the-art luxury and golf-course-community homes on large wooded or waterfront lots. Prices range anywhere from the upper $100,000s all the way up to multimillion-dollar mansions.
Mount Pleasant has some of the best public schools in Charleston County, as well as some of the best recreation facilities. Other attractions include several golf courses; a water park; the Charles Pinckney National Historic Site; Patriots Point Naval and Maritime Museum; and Boone Hall Plantation, the country's oldest working plantation, which hosts numerous events, including the Lowcountry Oyster Festival, the Southern Living Taste of Charleston and the Lowcountry Strawberry Festival. Area boat tours are also popular.
Mount Pleasant jobs providers include a mix of businesses that cater to the residential population, such as grocery, retail, restaurants, healthcare and medical offices, construction contractors and home services. Other industries include computers and information technology and professional, business, legal and financial services providers.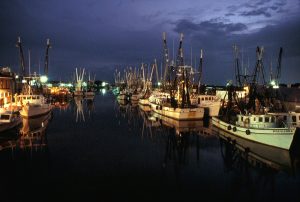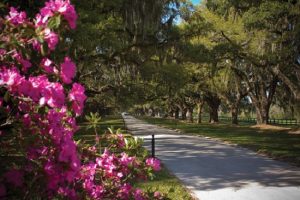 For more information on Mount Pleasant, SC:
https://homes.brennamangroup.com/mount_pleasant_real_estate/
http://www.tompsc.com/
http://www.charlestoncvb.com/visitors/tripplanner/?location=6