Incorporated in 1961, Goose Creek (zip code 29445) is now one of the fastest growing cities in South Carolina. The area has a large influx of military personnel residents because of its proximity to the Naval Weapons Station, and it is quickly becoming a major suburb of the city of Charleston. Accessible from Charleston via Highway 52 (Rivers Avenue), Interstate 26 and North Rhett Avenue and located inside Berkeley County, Goose Creek is about a half-hour commute from downtown Charleston and even closer to North Charleston. The city of Goose Creek has an area of 32.5 square miles and a population of around 58,000.
The housing options in Goose Creek are extremely diverse and include a mix of older homes built in the 1960s to accommodate the burgeoning military and civilian population that came after World War II and newer planned communities. Housing prices range anywhere from the low $100,000s to million-dollar, golf-course-lot and waterfront homes. There are also many lots available for custom home building.
Amenities within the city of Goose Creek include golf and country club facilities; hiking, biking and walking trails; a reservoir and creeks that offer swimming, fishing, boating and nature-watching opportunities; and 13 city parks with sports facilities.
The city government has undertaken a downtown restoration project that has witnessed the installation of underground power lines, sidewalks and aesthetic streetlights. Major Goose Creek jobs providers include the Bayer Corporation, Alcoa, the Naval Weapons Station, JK Harris, Lanxess, JW Aluminum, Quoizel Lighting Products, AAI Services Corporation, Pegasus Steel's North American headquarters, and Google, which maintains a 500-acre data center there.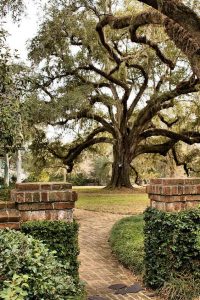 For more information on Goose Creek, SC:
http://www.goosecreekrecreation.com/index.htm
http://www.cityofgoosecreek.com/?catID=15509
http://www.berkeleyblueways.com/index.htm