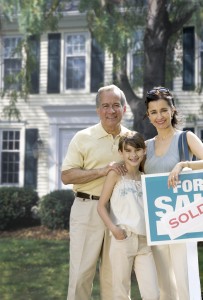 The first quarter of 2012 was a promising one for Charleston real estate market and across the state. In fact, March 2012 showed the strongest numbers since 2007 with Daniel Island leading the way. During the first quarter of 2012, home sales in the Charleston area were up 7 percent from last year, and median price was up 4 percent.
Here's a year-over-year breakdown:
| | | |
| --- | --- | --- |
| Date | Number of Home Sales | Median Price |
| January–March 2011 | 1,933 | $170,000 |
| January–March 2012 | 2,064 | $177,500 |
Daniel Island was noted as a real estate hotspot in the tricounty area. The number of home sales on DI tripled in the month of March. Up to 50 percent of the buyers are out-of-towners, coming from areas such as North Carolina, Ohio, Virginia and Connecticut, according to the Charleston Trident Association of REALTORS, and buyers include both young families and retirees. In March of this year, 27 Daniel Island home sales closed, ranging in price from $92,000 to $2.4 million. And 33 Daniel Island homes (ranging in price from $140,000 to $1.5 million) were under contract in March. A total of 42 Daniel Island homes were listed in March for $164,000–$2.8 million. There is definitely a wide variety of homes available on the island in terms of price and amenities, but they are selling at a relatively rapid pace because inventory has dropped so much.
Other areas in the Charleston real estate market are putting up good numbers as well, including West Ashley (outside of I-526), the downtown Charleston peninsula, Folly Beach and Wild Dunes. In fact, the beach areas are experiencing quite the revival with month-over-month home sales increasing 220 percent on Folly Beach and 500 percent in the Isle of Palms Wild Dunes section.
A few factors weigh into the uptick in the Charleston real estate market. Charleston's economy is one of the strongest in South Carolina, and our unemployment rate is the lowest in the state, both of which are good for consumer confidence — folks actually feel comfortable buying a home. Also, interest rates are still at an all-time low, and prices are still lower than they were during the peak in 2005–2006. Inventory is low, but there is still a good variety of homes on the market that appeal to folks in numerous pricing brackets. And rents have been steadily rising here, so homeownership can actually be more affordable than renting a place for many people.