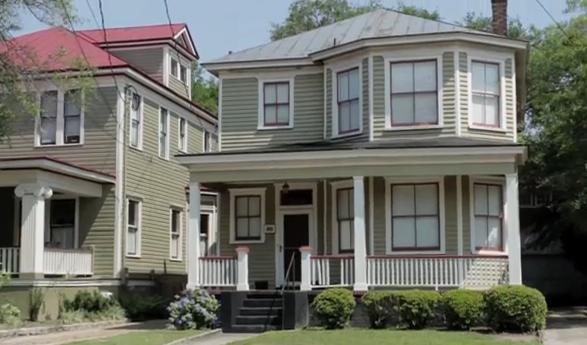 The Upper Charleston Peninsula, the area located above Crosstown Road and generally denoted by the 29403 zip code, is an excellent affordable real estate choice for investors, first-time home buyers and anyone else interested in living in the heart of Charleston without spending half a million dollars (or more). While still affordable, real estate in the area is making solid price and sales gains, as evidenced by the midyear data.
Of the 107 homes sold in the first six months of this year, 26 closed in June. These numbers are up from last year by 59.7% and 73.3% respectively. Median sales price for the year has climbed nearly 12% to $265,750, and the average price for Upper Peninsula homes sold between January and June 2013 is $270,222, which is 7.7% higher than 2012's numbers. Buyers are paying about 93.5% percent of the list price for homes in the area, almost 3.5% more than last year. The average number of days a home spends on the market before it sells is 92, about 30 days less than the same period last year. New listing activity has increased 10% from last year, but it has not been able to keep pace with sales. With just 57 active single-family homes for sale in June, inventory was down 38% from 2012.
The condo and townhome market on the Upper Peninsula is much smaller than the single-family home pool, with just 27 active attached listings available in June and only nine sales in the first half of 2013. The average price of attached real estate is just over $269,000, and the median price is $215,000. Median price increased nearly 55%, and average price jumped by more than 15%.
Bob Brennaman can provide further information on the Upper Charleston Peninsula real estate market. He can be contacted through multiple channels on the Web or by phone at 843-345-6074. Many homes in Upper Charleston require TLC either before or after the sale. Bob and his partners can help clients arrange contractor services, even after the transaction is closed. This is just one way in which the Brennaman Group provides customer service that consistently exceeds client expectations.