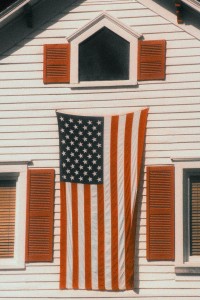 By and far, if you're looking for historic real estate, the Charleston peninsula is the place to find it. The property reports for downtown Charleston are separated into the Lower Peninsula and the Upper Peninsula, and the difference in price between the two areas is pronounced. Regardless of price, both markets have some spectacular old homes. Overall in 2012, both parts of the peninsula made gains in real estate prices.
The 29401 zip code, which is the Lower Peninsula, saw a 21% increase in median sales price (half the single-family homes sold for more than $674,000), and a 3% jump in average price, which was $819,409 for single-family homes in 2012. Attached real estate prices made gains as well with condos and townhomes selling for a median price of $392,500 and the average price of $496,344, up more than 10% in both categories. As far as number of sales goes, townhome and condominium unit sales actually out-numbered single-family home sales on the Lower Peninsula. In 2011, a total of 150 detached homes and 142 attached homes sold. In 2012, single-family real estate sales increased to 175, and condo and townhome sales shot up to 186. And, of course, after all those sales, inventory is down as well. In December 2012, the 29401 zip code had 133 active single-family listings and 164 attached property listings, down 35.4% and 33.1% (respectively) from the same time last year.
In the 29403 zip code, the area above Crosstown Road sometimes referred to as uptown Charleston, prices also rose in 2012. The median sales price for single-family real estate was $239,500, and the average was $259,884. Both figures are up about 11% from 2011 and still represent some excellent deals for historic Charleston. While the homes on the Upper Peninsula are not the opulent urban estates you'll find overlooking the Battery or lining Broad Street, they are solid historic properties built in the 1800s and early 1900s in a vibrant area that is under revitalization and within walking distance of almost all downtown amenities.
In the attached real estate listings for uptown Charleston, the average price increased 11% while the median price fell 3%. Half the townhomes and condominium units in the 29403 zip code sold for more than $179,216, and the average price was $249,141. Sales volume of single-family homes on the Upper Peninsula was up 44.3% with 140 homes selling in 2012. Attached home sales volume was up 82.4% with 31 homes selling. In December 2012, there were 71 detached properties listed for sale and 35 attached properties, an inventory drop of 37.7% and 35.2% (respectively).
If you are interested in real estate on the historic Charleston peninsula, you can get stats broken down by neighborhood and some background information on how and when the different areas of downtown Charleston came about at BrennamanGroup.com. Or you can give Bob Brennaman a call at 843-345-6074. He attended the College of Charleston 20 years ago and never left the Charleston area. As one of the top local Realtors, he is an excellent resource for all your real estate needs.