The Charleston-area residential real estate numbers for January 2012 are painting a promising preliminary picture of recovery. According to a report from the Charleston Trident Association of REALTORS, "Slow but consistent sales growth … has created a sense of stability and confidence in the local market."
Here's a synopsis of the numbers: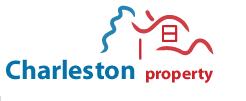 Homes sold in January 2012: 533
Median price of homes sold in January 2012: $179,000
Homes sold in January 2011: 485
Median price of homes sold in January 2011: $170,000
This represents a 10% increase in sales volume and a 5% increase in median home price, numbers that are heralded as the best January residential real estate sales statistics since 2008.
Charleston's newspaper the Post and Courier points out that theses numbers do not indicate anything near a full revival in the local real estate market, but coming after good numbers in December and November 2011 and a significantly reduced inventory of homes on the market, these are hopeful signs indeed.
December 2011 home sales numbers were the strongest since 2006, with 797 homes sold at a median price of $186,175. In November 2011, a total of 663 homes sold at a median price of $195,000. As of January 31, 2012, active MLS listings numbered at 6,615 homes — down from 8,428 homes listed as of January 31, 2011.