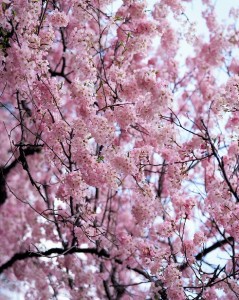 Does the time change and the warmer weather have you thinking about vacation? Easter and Spring Break are just around the corner, and the same warm weather that has brought blooms to azaleas and robins and cardinals to yards all over the Charleston area will soon usher in many vacationers and tourists.
There is a sense of excitement here as the area prepares for the first vacation season since the 2011 Conde Nast's Readers' Choice Awards named Charleston the best city in the United States and the third best city in the world. And just as the season is ramping up, Charleston has recently received even more accolades from past visitors.
TripAdvisor.com, which touts itself as the world's largest travel website with over 50 million unique visitors a month, recently published its 2012 Travelers' Choice Awards based on millions of vacationer reviews. Charleston appeared three times in the website's Top 25 Best Hotels in the United States: the French Quarter Inn was ranked No. 7, the Restoration on King was No. 19 and the Wentworth Mansion was No. 24.
The Restoration on King was recently in the news for another reason. Owned by Jeffrey R. Anderson Real Estate, an award-winning commercial firm based in the Midwest, the Restoration opened in 2010 as South Carolina's first boutique hotel and soon earned a AAA Four-Diamond rating. The hotel is situated in Charleston's Antique District on the corner of King and Wentworth Streets. It boasts 16 luxurious suites that blend top-of-the-line modern amenities with the building's historic features.
Jeffery R. Anderson Real Estate recently purchased the property and has retained DCP International, a development, marketing and property management firm specializing in private residence clubs, to help transform the Restoration on King into the Residences on King. Over the course of about two years, the new owners and DCP intend to sell fractional ownership of the building to transform it into a private residence club. It will still offer hotel accommodations until shares of the property are sold. For more information about private residence clubs, checkout this post.
As the vacation season heats up, we hope to see you in Charleston!