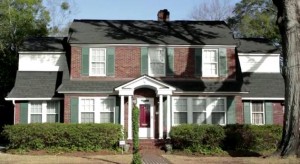 When considering real estate in the Charleston locale, folks don't always have North Charleston on their radars. The large city often gets a bad rap for being "rundown" or not as safe as other parts of the Tri-county area. But North Charleston is actually undergoing a robust revitalization effort, improving everything from public services to housing options. Similar to any urban area, North Charleston features an array of residential options accommodating a number of income levels. Some pockets of the city's real estate are very nice while other areas are improving and still others need attention. Despite some undesirable elements, North Charleston is full of things to love.
Reason No. 1: Location
In terms of centralized location, North Charleston just about beats out any other place in the Lowcountry. The area was an important transportation hub centuries before it was a city. Today, it is home to a very nice international airport, an Amtrak station and two major interstate corridors. Residents of Old North Charleston (inside the I-526 loop) are 10 minutes from downtown Charleston and Daniel Island, 15 minutes from Mt. Pleasant and West Ashley and 20 minutes from the beaches.
Reason No. 2: Price
A quick glance at the real estate listings will tell you that you can get a lot more home for your buck in North Charleston compared to other areas in the Charleston area. Whether you want a new construction with a low-maintenance yard or a refurbished older home with a large lot, North Charleston is one of the most affordable places in the Tri-county area to purchase property.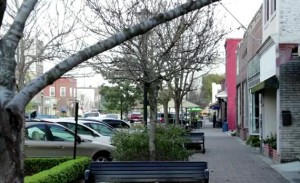 Reason No. 3: Shopping
To say North Charleston features the best shopping in South Carolina is no exaggeration — the city has grossed more retail sales than any other city in the state for nearly two decades. From big box stores like Target and Wal-Mart, Lowes and Home Depot, or H.H. Gregg and Best Buy to shopping centers like the Northwoods Mall and Center Pointe (home of the Tanger Outlets), North Charleston is constantly adding new retail options for residents and visitors.
While North Charleston has a great location, great home prices and great shopping, if you're seriously considering real estate in the area, you should be aware of several detractors.
Consideration No. 1: Schools
If you have school-age children, you need to take a good look at the schools in North Charleston. The city includes public schools in two school districts — Charleston County and Dorchester 2 — and quality varies widely. Do your homework (or ask your Realtor for help) and choose an area zoned for schools you feel comfortable with, take advantage of federal school choice regulations or consider a private school option.
Consideration No. 2: Groceries
While shopping options in North Charleston are prolific, finding a favorite grocery store can be a challenge. The Dorchester Road area in Upper North Charleston (outside of I-526) is serviced by a large Publix, but the lower part of the city has fewer options. Many of the neighborhood grocery stores have a limited selection of organic and specialty items and produce. However, as revitalization continues, grocery options are improving.
Want to learn more about real estate and lifestyle in the city of North Charleston? Here's a video tour of the area with commentary from longtime Realtor Bob Brennaman and his partner and former North Charleston resident Carey Nikonchuk. They discuss some of their favorite neighborhoods, including Park Circle, the Park at Rivers Edge, White Hall, Cedar Grove and Taylor Plantation. If you're affiliated with Boeing and relocating to the North Charleston area, keep in mind that the Brennaman Group is a Boeing authorized partner.